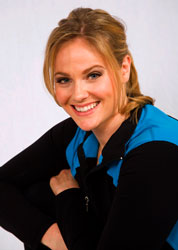 About Your Expert
Hello and welcome to the My Food Expert website.
My Food Expert is owned and operated by me, Chelsey Ocean, Registered Dietitian Nutritionist (RDN), MS, CD, CDE, CSSD.
CONTACT
Get An Expert On Your Side
Professional Credentials
Medical Training and Real World Experience.
Professional

Medical

Associations

Education
Professional

Successful private practice dietitian with exposure to over 3,000 weight loss clients building a solid career of happy clients with past experience working in large medical teams hiring / managing fellow dietitians:

Owner / Dietitian / Public Speaker, Private Practice, My Food Expert LLC
Nutrition Consultant, Wellness Corporate Solutions
Director, 20/20 LifeStyles Weight Management Clinic
Dietitian, 20/20 LifeStyles Weight Management Clinic
Clinical Dietitian, Swedish Medical Center
Lead Nutritionist, UW Activities Center

Medical

Qualified to consult patients with medical conditions such as diabetes, high blood pressure, gout, celiac disease, crohn's disease, IBS with the below designations:

Registered Dietitian Nutritionist (RDN)
Certified Diabetes Educator (CDE)
Certified Specialist in Sports Dietetics (CSSD)
Certified Adult Weight Management

Associations

Active in the nutrition industry with the latest knowledge and association affiliations:

Member of the Academy of Nutrition and Dietetics
Member of the Greater Seattle Dietetic Association
Sports, Cardiovascular, Wellness Nutritionist Dietetic Practice Group
Entrepreneur Dietetic Association

Education

High quality University of Washington education focused on the biology and emotion related to nutrition:

Master's Degree, Nutritional Sciences, UW
Bachelor of Science, Psychology, UW
Bachelor of Science, Cell & Molecular Biology, UW
Customer Stories
Real customer results, making a difference in people's lives.
Kristin

John

Nahal

Jennifer

Blaine
Choose a client name and see what they have to say.
Motivation To Be A Dietitian
I identify with my clients every day, I've battled obesity myself.
Motivation To Change

My driving motivation to enter the dietetics profession and to reach out with the My Food Expert brand is very simple. I wanted to help people who may have the same weight loss issues I've struggled with. Weight loss and healthy eating shouldn't be as frustrating and complicated as what I've lived through in my past. People need an expert to guide them with simple principals which easily integrate into their weekly routine. Weight loss was never communicated to me as that easy!

Growing up as an obese child, life was a challenge healthwise and socially right through to my early college years. There were no great sources of information or people I could talk with to make weight loss less confusing and more successful for my biology, stress levels and hectic schedule. There seemed to be endless diet options yet everyone soon started to slip after their motivation ran out. The emotinal turmoil of being an obese freshman and total lack of effective weight loss options pushed me into the dietitian profession. From that key turning point I've continued my lifelong battle to make weight maintenance a weekly success factor for me and my patients.

Making A Difference

Fourteen years later having competed in figure shape competitions and finishing five marathons, I'm feeling pretty good about finding the right tools to conquer what is a life long battle for me to be freed from emotional eating, heavy weight and poor body image.

Professionally, armed with three college degrees including a masters degree in nutrition and undergrads in biology / physchology, I pursued a professional career centered on weight management having now had exposure to over 3,000 weight loss patients. To date, I've gained valuable experience working as the director of a premier Microsoft weight management program, and today my company is a key dietition partner with several Bellevue physicians. Corporations are also looking to adopt health into their employee culture, they now see food is more than 50% of the battle to affect their coporate health. To this end I've embarked on new exciting opportunities in corporate food strategy working with major corporations such as Microsoft, Expedia and other privately held corporations to reshape their employee culture centered on fueling their work days for better health and productivity.

Customized Approach

In the end, every person or company I've worked with is unique, through discussion and workshops I strive to deliver a customized approach for every person and company. Each person, in their unique situation, deserves much more than a generic plan, template or program, they deserve to be shown only the most relelvant facts and tools which work for them without wasting their time with nutrition information overload. Everyone WANTS to adopt a healthy routine but the massive amount of conflicting information available makes it near impossible for a person to choose what best works for them.

Become An Expert!

There is so much confusion and false information in society today about weight loss. I'd love the opportunity to share my approach with you, for you to feel the same sense of empowerment, expertise and relief armed with the right tools and information. Let me show you how to ignore the mountains of irrelevant information out there and become your own expert. Learn to integrate right information and tools into your weekly routine which will lead to life long success!